'Kokako and Kohekohe' limited edition print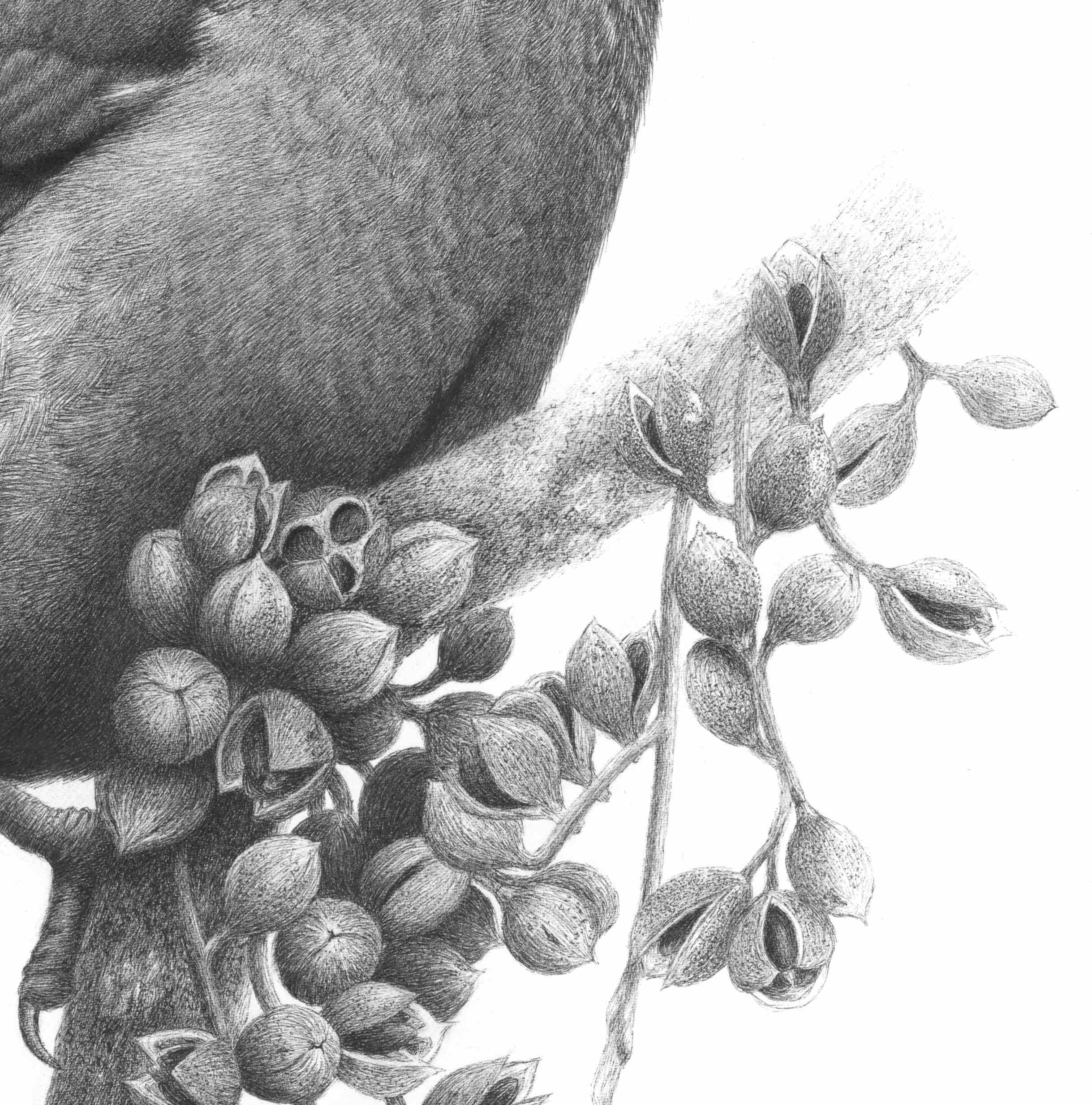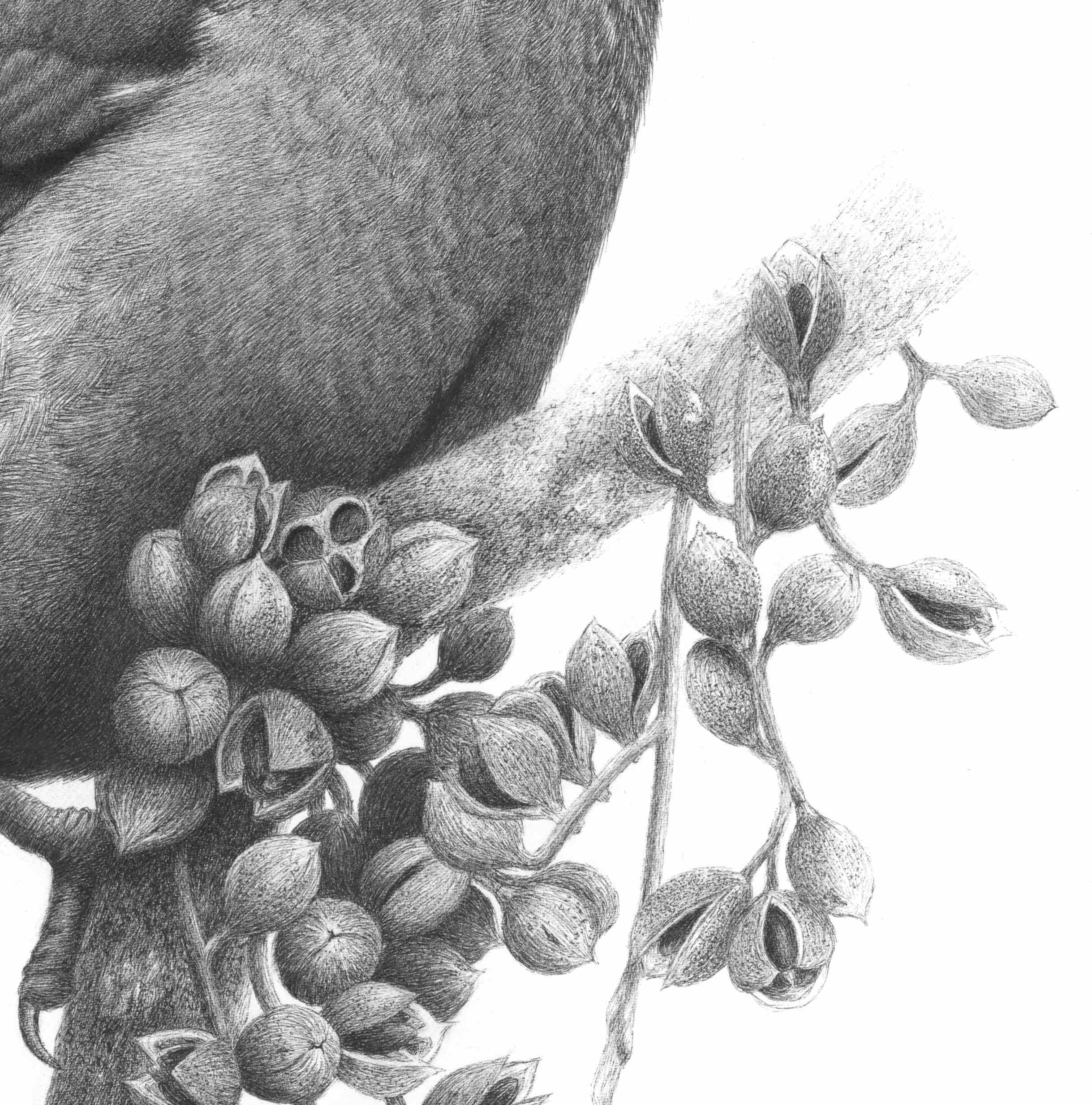 'Kokako and Kohekohe' limited edition print
'Kokako and Kohekohe' is an artwork of one of New Zealand's rare birds the North Island Kokako, a bird fondly known for its incredible haunting song that echoes through the forest. The bird perches on a cluster of blooming Kohekohe, a native New Zealand tree that the Kokako like to feed on. Hannah photographed Kahurangi the special female Kokako at Pukaha National Wildlife Centre where they have done incredible work to help the species. After introducing Kokako in 2007, they now have counted 30 pairs along with 17 other individuals which live over the mountain in the Wairarapa. She also studied and photographed the Kohekoke trees on one of her favourite walking tracks along the Waikanae River.
Limited edition fine art giclée print produced in Wellington using the highest quality archival paper, inks and processes.
Caring for your print – For maximum longevity of your print, we recommend framing it with UV-resistant glass and also not hanging it in direct sunlight.
Available sizes:
A4 – $120

A3 – $190

A2 – $320
Original artwork is available, please enquire.
Please read the additional information below before ordering.
Shipping and additional information
'Kokako and Kohekohe' – Artwork sizes and edition numbers:
A4 – 210 × 297mm – edition of 80

A3 – 297 x 420mm – edition of 60

A2 – 420 x 594mm – edition of 40
Shipping information:
Most artworks are stocked at Hannah's studio in small numbers. Prints which are in stock should arrive within 1-2 weeks. However, some artworks are printed on demand (in particular A1 size prints)
Please allow up to 2-3 weeks for your print to arrive. For urgent deliveries, please enquire before ordering.

A4 size to A2 size prints are carefully flat packaged between sturdy cardboard. A1 size prints are rolled and sent in a packing tube.

Artworks are sent through NZ Post with a tracked courier – Hannah will get in touch and provide a tracking number the day your parcel has been sent.

International shipping is available on request. Please enquire for pricing.